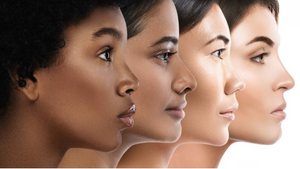 Personalized Treatment Plans
Regular price

Sale price

$0.00

Sale
Book Appointment
Adding product to your cart
Age Confidently with our Personalized Treatment Plans
Our proactive treatment plans are designed for every phase of life. Aging is influenced by intrinsic factors such as age, skin type, and genetics, and extrinsic factors such as sun exposure, the environment and lifestyle. As you age, there is a decrease in collagen and elastin, and loss of volume in the face. There are also changes to the facial skeleton, causing skin laxity and sagging.
Repetitive facial movements, environmental stressors, and sun damage can have cumulative effects on your skin, leading to the appearance of lines, creases, and pigmentation.
We perform a complete assessment and listen to your needs to develop a holistic and comprehensive long-term plan to restore facial structure and volume, and to improve the appearance and texture of your skin from the inside and out.
We can help you look and feel your best at every age. It's never too early or late to get started. There are treatments and products to help you live confidently through every phase of life.
Live confidently.
Refine
Your 20's and 30's
The goal of this phase is proactive prevention. In your 20s and 30s, you have beautiful youthful skin, but a key step is to initiate preventive measures to keep your face looking fresh and youthful for years to come.
During this phase, we would recommend conservative approaches, such as neuromodulators that relax certain facial muscles to prevent or combat early signs of aging, such as fine lines and wrinkles. Establishing a healthy skin care routine is important. We will address external factors that impact the quality of your skin. We may implement strategies that boost collagen production and skin elasticity to offset early changes.
Refresh
Your 40's and 50's
In your 40s and 50s, collagen and elastin production start slowing down. You may start to appreciate early signs of aging, including increased skin laxity, lines and wrinkles. Skin starts to look dull. There may also be loss of volume in the face that contributes to increased skin laxity and shadows.
Prevention and correction are the goals of this stage. Treatments for this stage include neuromodulators to soften the lines and wrinkles. Conservatively adding volume and filling fine lines may soften shadows, creases and furrows. We may implement strategies to supplement your skin's natural hydration and improve the smoothness and texture of your skin.
Rejuvenate
60's and beyond…
Loss of volume, skin laxity, and changes to the texture and complexion of the skin can contribute your "tired" appearance.  At this stage, we could recommend combination therapy to restore structure and volume to the face, soften lines and wrinkles, rehydrate and stimulate collagen production in the skin, and improve skin texture and complexion.
We listen to your needs and work with you to develop a comprehensive holistic plan. We can't turn back the hands of time, but we can help you look and feel more confident about your appearance.
DISCLAIMER
Individual results of treatments may vary from person to person